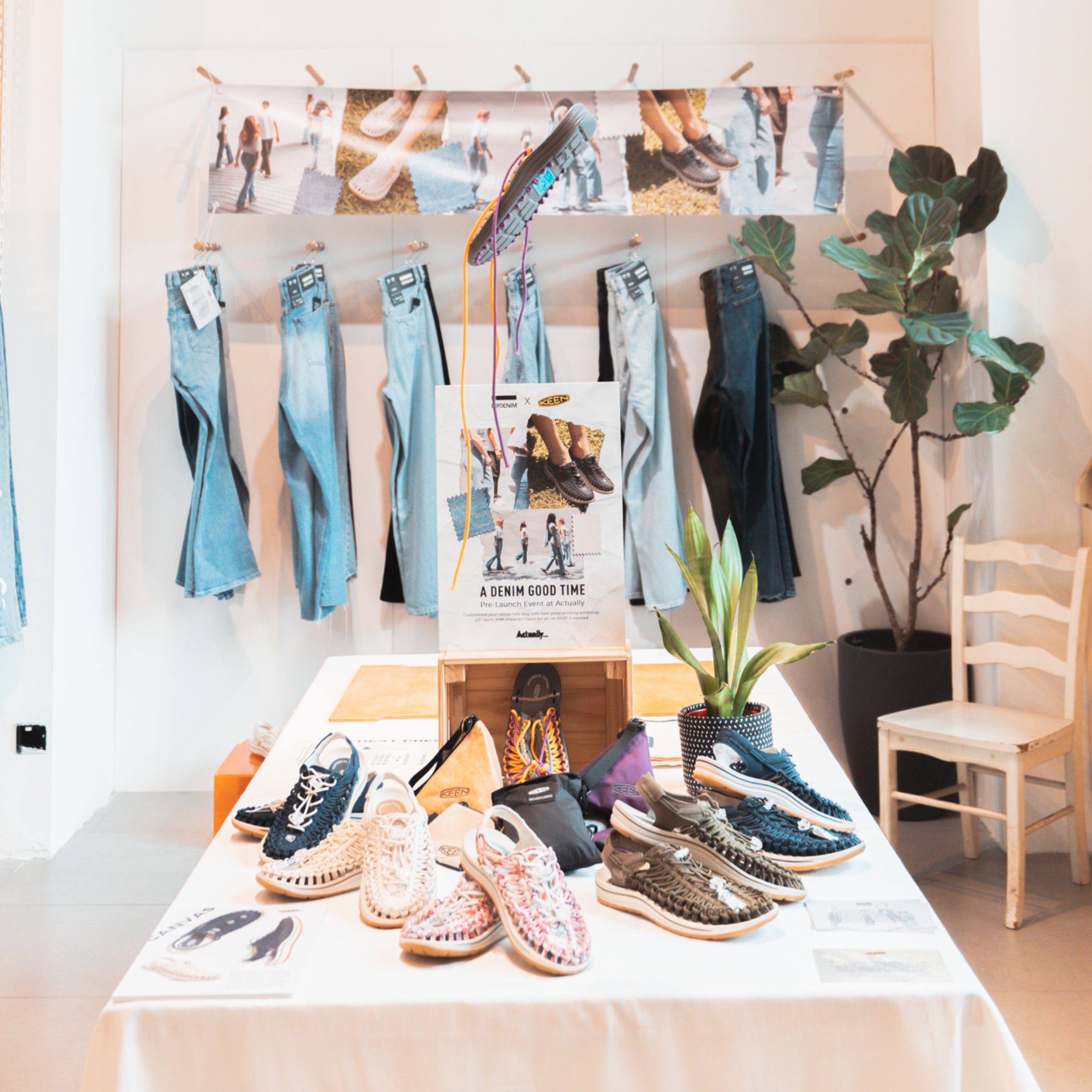 Keen & Dr.denim Pre-launch Event
A Denim Good Time
Throwback to last month. We held our pre-launch event for Keen's exclusive canvas collection and Dr.denim S/S22 collection in-stores.

Our main spotlight from the event had to be the in-store product experience for both brands. We managed to create a cohesive space that perfectly blends both canvas and Denim materials seamlessly.


To celebrate a 'Denim good Time', we held an in-house workshop activity where everyone gets to customise their canvas tote bag with heat-press designs and denim patches provided. To create their one-of-a-kind personalised design on their tote bag to bring home.
 Through this event, we were able to bring appreciation to both brands, especially Dr.denim. Customers started to understand more about the brand, quality fit, and workmanship. All that have tried on Dr.denim gave amazing feedback on their fit and comfort too. It's something for you guys to take note of.
As for Keen, many customers had high anticipation to try on the iconic 2 soles and a cord in a different fabrication instead of their classic, micro-fiber lining usually seen on Keen Uneek Sandals.
Overall it was a great event with many learning experiences from both brands, bringing much awareness to their stories, products, and the collection.
If you were not able to attend this event, we will be having one, coming real soon. Till then see you.
XOXO, Actually
actually
Keen & Dr.Denim canvas pre-launch event in-stores on the 23rd April at 3 pm. Get to customised your canvas tote bag with denim patches and heat press designs... workshop is open for all.
Read more
New In, 100% hand-made rope sandals, sustainable, eco-friendly & vegan. Starting of the shoe maniac season with Bohonomad.
Read more