REPA represents "Simplicity In Life."

REPA is a collection created by Shirley to convey how exciting natural hand dyes can be achievable. This collection has 20 unique bags with different shades of grey and yellow and different sizes. All 20 bags were hand-picked, hand-dyed, hand-sewn, and hand stamped by Shirley.
Shirley was inspired while reading about Milarepa in a biography. In the 11th-12th century in Tibet, Milarepa wanted desperately to learn from his master; in exchange, his master gave him tasks that pushed him to his limits to see how long he could last without giving up. His persistence and perseverance were something that Shirley could relate to a lot during her never-ending trial and error of making the REPA bags. Moreover, the name REPA means cotton clad, the idea of simplicity and only wearing cotton, and that's how Shirley named the bags after the famous poet-saint.
Shirley remembered one of her childhood memories with her Mum, where she was reminded to be careful of handling the fruit's skin after it's been eaten, as it may leave a stain on her clothes. She then started venturing into the different types of fruit skin and the types of colours it gives. She experimented on the skin of mangosteen and jackfruit before discovering tree leaves. How fascinating and creative is the process!
After much exploration, she encountered multiple tree leaves at the park that could produce excellent dye. However, the colours from the dyes were less prominent than the Sea Almond leaves, known as the Ketapang leaves, that she picked along the coastlines. They love to grow in sandy soil; many can be found at East Coast Park.
The Sea Almond leaf contains tannins that give off a distinct yellowish or brownish bitter-looking stain. The fallen leaves from the Sea Almond trees are usually a yellow/red colour, and they dry up brown. After soaking, it gives a goldy or dull yellow, depending on how long the leaves have been soaked and at what stage she collected the fallen leaves.
Adding rusty iron water with vinegar changes the dye bath from yellow to grey, where it's called a modifier. The process takes a lot of trial and error and experimentation to achieve the ideal dye. As a result, all the bags have different shades of grey and yellow and are all unique.
There are no two of the same.


Before REPA, Shirley held an exhibition where she hand-dyed large pieces of cloth using the sea almond leaves she collected. Then, intending to reuse the fabrics, she sewed a bag and created bags using the leftover materials. Shirley was also inspired by how each leaf has different shapes and sizes. Hence she created each bag to mimic the shape of the leaf, where each one is never alike in its form.
Thus, there are only 20 bags in this collection.
"We live in a garden city; we should learn to appreciate our local trees, and it's leaf more; I don't think we look at our trees enough," said Shirley. Instead of buying harmful non-natural dyes, an alternative is to use natural dyes, which are free and fun. All we have to do is start looking in our backyard; in this case, it could be our neighborhood parks to see what plants, leaves, or fruit skin we can use to achieve uniquely gorgeous dyes.
REPA Bags are in-store exclusive retailing at $99.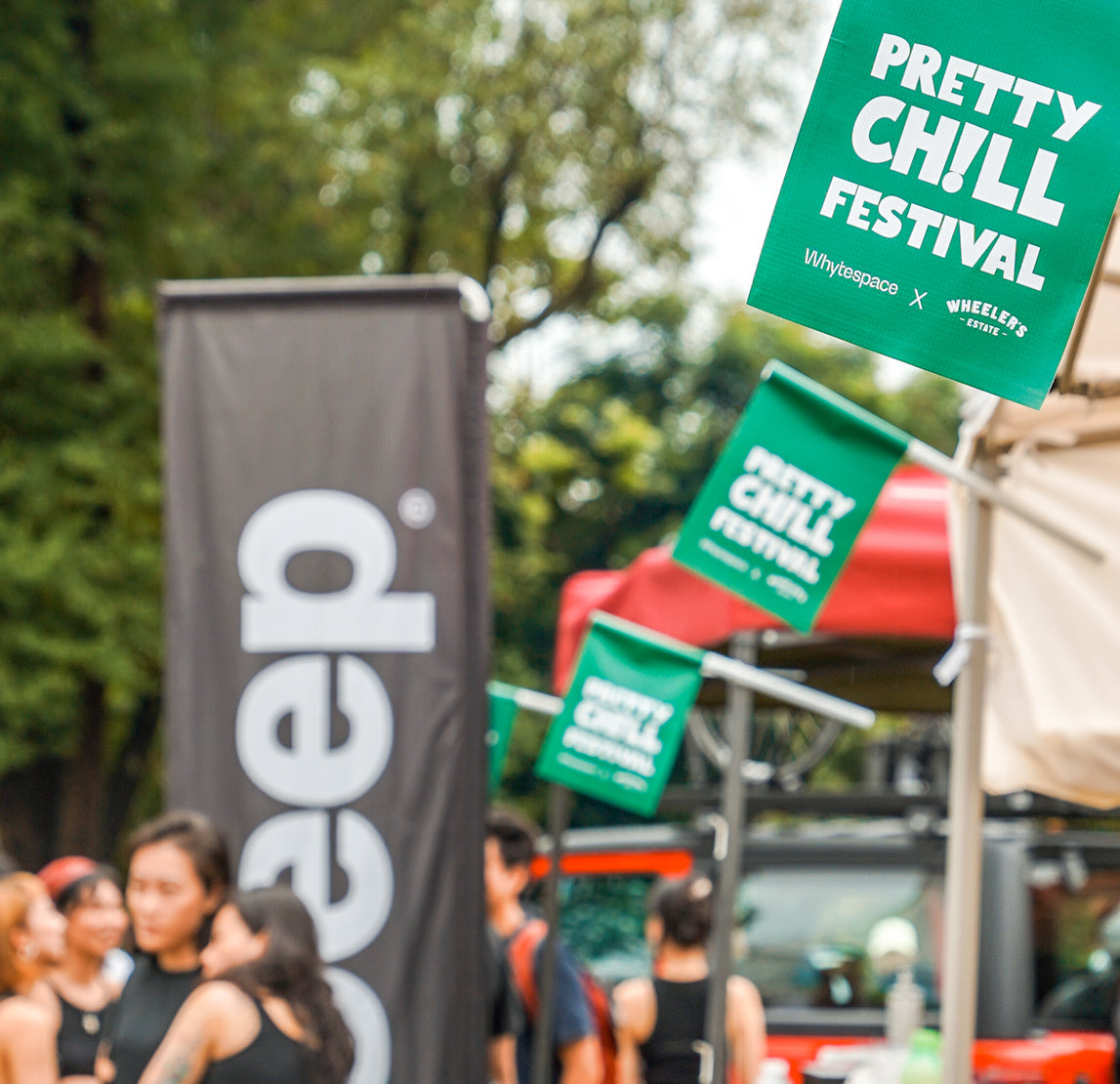 Singapore's 1st ever outdoor camping vibes festival was held on 5-6 November during the weekends. In a special collaboration between Whytespace X Wheeler's Estate, we present to you the Pretty Ch...
Read more