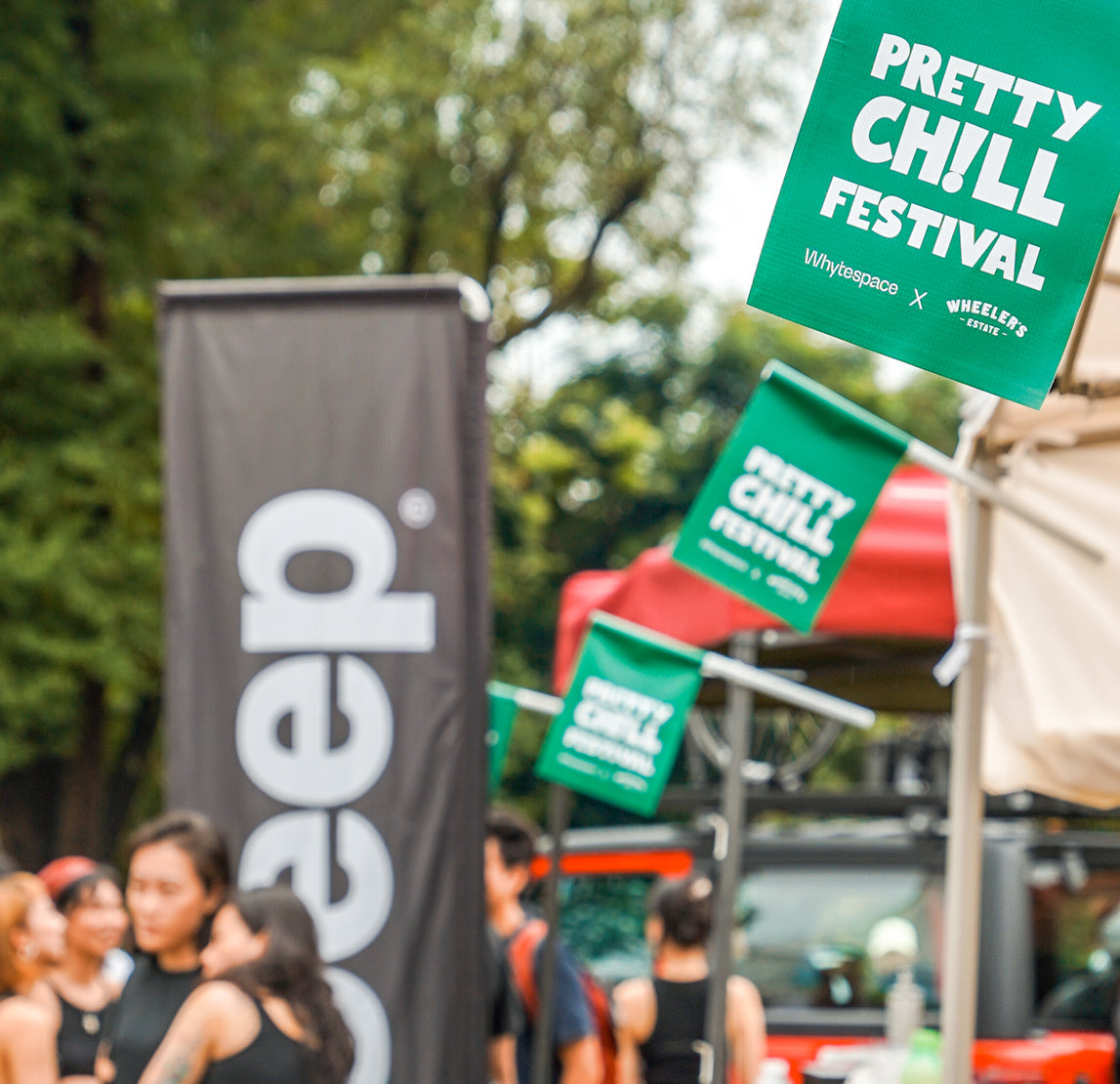 Pretty Chill Festival 2022
Singapore's 1st ever outdoor camping vibes festival was held on 5-6 November during the weekends. In a special collaboration between Whytespace X Wheeler's Estate, we present to you the Pretty Chill Festival!
Jeep x Pretty Chill Festival
Renew the view with Jeep — your chance to experience Jeep in the outdoors. Look out for Jeep's display at the festival and we can sign up for a test drive of the 2.0L Turbo Wrangler through Singapore's scenic nature.
Actually... it's Outside
Here are the brands that we carry at the festival — Logos, Chums, Outside's in-house, Actually's in-house, Baggu, Suicoke and Bohonomad. 
If you're not able to grab these babies, fret not, we're still available in-stores and online! Shop at actually.sg and outside.co! 
Our weekends were filled with pretty chill vibes, exclusive local & global retail brands, workshops, live local music acts, tasty foods & drinks by Wheeler's Estate!
We have vendors such as Soilboy, Sumu, Dirty Manners, Hijack Sandals, The Everyday Club, Mellow Over, Maverick Made, Roger & Sons and many more.
Live Local Acts
We also have our local acts performing live — Carpet Golf, Krunkle, Cactus Cactus, Blush, Subsonic Eye and Forests. Pretty chill vibez but with lots of movin' and groovin' around! No matter the weather, the vibez keep comin'.
Pretty chill... but y'all be slayin! Spot yourselves~
If you were not able to attend this festival, we hope to see you at another (we'll see each other soonies) You can still support our local businesses and acts! 
Till then, take care and stay safe. 
Love, Actually Team
actuallysg
Creating a new standard for self-care, Moom develops natural remedies for the modern Asian woman in the form of expert-formulated supplements.
Read more
  REPA represents "Simplicity In Life." REPA is a collection created by Shirley to convey how exciting natural hand dyes can be achievable. This collection has 20 unique bags with different shade...
Read more