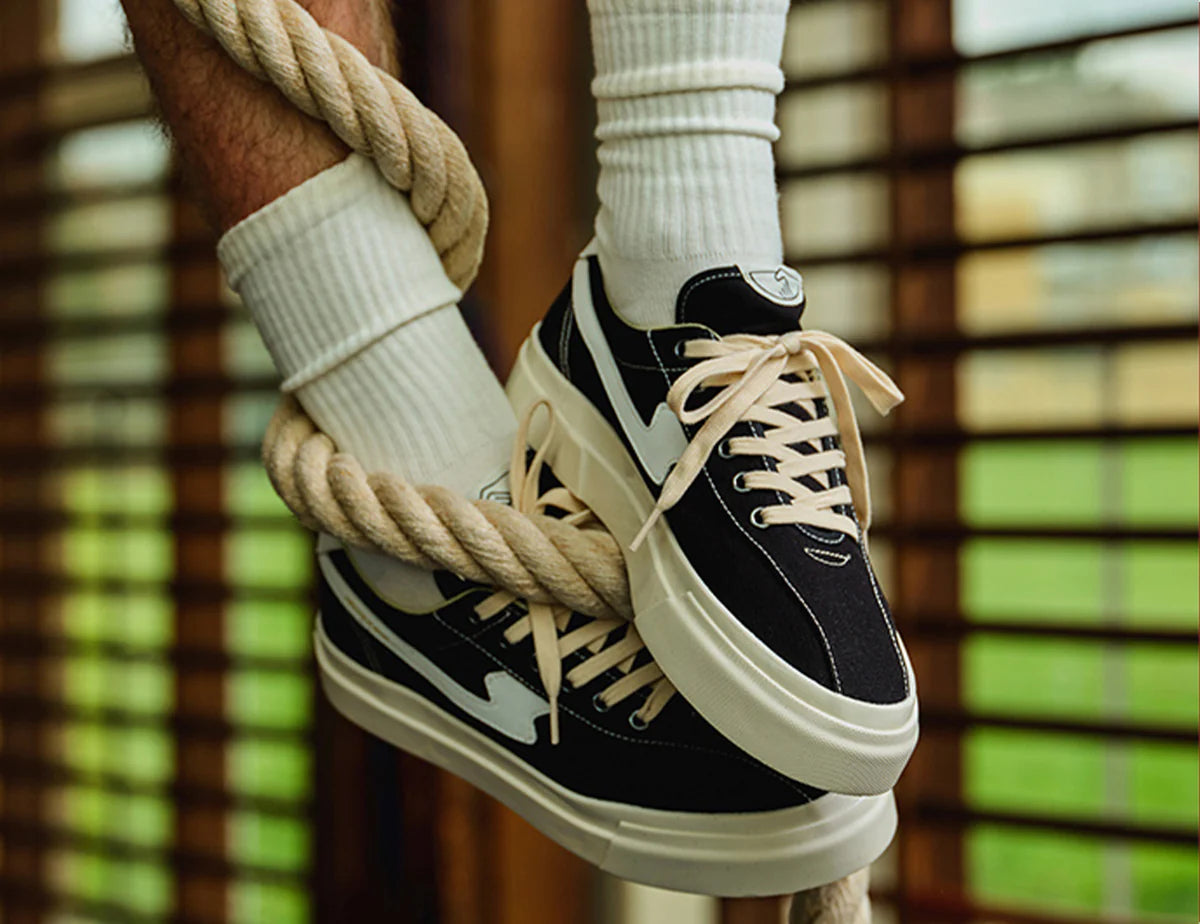 How the Right Footwear Can Elevate Your Outfit
The unsung hero of every outfit when it comes to fashion is frequently the shoes. The ideal footwear can make a statement or add a touch of elegance to your attire, elevating the whole ensemble. Here are a few brands to assist you find the ideal shoes to enhance your look, whether you're a fashion aficionado or just trying to up your style ante.
Camper:
Camper continues to be a trailblazer in the world of footwear. The brand's future is full with promise and opportunity as they investigate new ideas, materials, and sustainable processes. Camper's dedication to comfort, innovation, and sustainability guarantees that its footwear will be in style and well-liked for many years to come. Camper is well known for emphasizing comfort and good foot health. Their footwear is made to offer support and cushioning, making it suited for regular usage as well as long journeys. Camper recognizes that happy feet make for happy wearers.
Suicoke:
Suicoke has redefined the boundaries of what stylish and comfortable footwear can be. Whether you're strolling through the city or embarking on outdoor adventures, Suicoke's footwear provides a perfect balance of functionality, style, and innovation, making every step a statement. Suicoke's commitment to comfort is evident in every aspect of their footwear. They utilize advanced cushioning technologies, ergonomic footbeds, and high-quality materials to ensure a comfortable fit, making their shoes ideal for both urban exploration and outdoor adventures.
Stepney Workers Club (SWC):
Stepney Workers Club is more than a footwear brand; it's a statement of individuality, community, and freedom. SWC sneakers capture the essence of timeless elegance and minimalism while embracing a spirit of inclusivity. Whether you're stepping onto city streets or into a gathering of like-minded individuals, SWC sneakers provide the perfect balance of style, comfort, and conscience—a true reflection of the modern sneaker culture. The "Freedom of Sport, Freedom of Thought" motto of SWC demonstrates its commitment to diversity. Wearers are urged by the brand to embrace the sense of belonging, diversity, and freedom that sneakers stand for. SWC sneakers are more than just footwear; they're a sign of identification.
BOHONOMAD:
A unique and emerging footwear brand that has been making waves in the fashion world for its fusion of artistry, comfort, and a bohemian spirit. Rooted in a commitment to craftsmanship and creativity, BohoNomad is carving its own path in the world of footwear. BohoNomad is not just a footwear brand; it's an embodiment of artistry, comfort, and a bohemian spirit. BohoNomad shoes capture the essence of individuality and creativity while providing the comfort needed for life's adventures. Whether you're walking through a bustling urban landscape or exploring the world's eclectic markets, BohoNomad footwear is an expression of the free-spirited, artistic soul within us all.
KIBO:
KIBO is not just a footwear brand; it's a testament to innovation, style, and a fresh perspective on fashion. KIBO shoes are designed for those who seek to make a statement and aren't willing to compromise on style or comfort. KIBO footwear effortlessly transitions from urban streets to high fashion runways, making them a flexible option for fashion fans and trend-setters. KIBO shoes adapt to your fashion-forward requirements, whether you're making a dramatic statement on the runway or expressing your style in daily life.
Good News:
Good News shoes are designed for those who want to make a statement in fashion while leaving a smaller footprint on the planet. Whether you're walking down city streets or making a runway appearance, Good News footwear is a reflection of the sustainable and stylish ethos of modern urban culture. Good News is a progressive footwear brand that has become synonymous with sustainability and street style.
Remember, the right pair of shoes can make all the difference in your style and confidence. Choose footwear that not only goes with your outfit but also conveys your personality, whether you're going to a formal event or just going out with friends for a relaxed day.